Film faced plywood is regarded as one of the most significant and well-known building materials. Based on the outstanding advantages, film faced plywood is increasingly being used widely for the construction industry.
In order max. develop film faced plywood hot press machine lamination efficiency, geelong machinery team new developped automatic hot pressing line for film faced plywood, geelong machinery can provide complete solution for this line and technology.
Automatic film faced hot pressing line totally sections as below:
ground roller conveyor-board lifter machine with powered roller- vacuum loader+belt conveyor loader+hot press+automatic unloader+triming sections-overturn device-stacking machine-powered roller ground roller.
line components can be changed according clients requirements.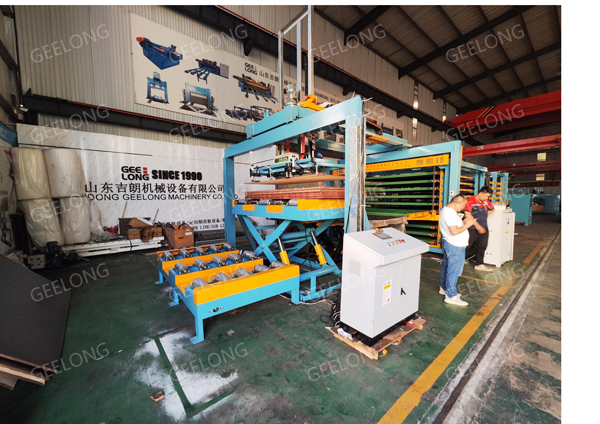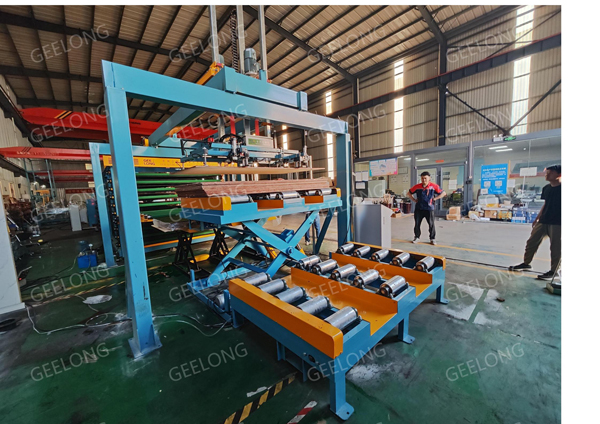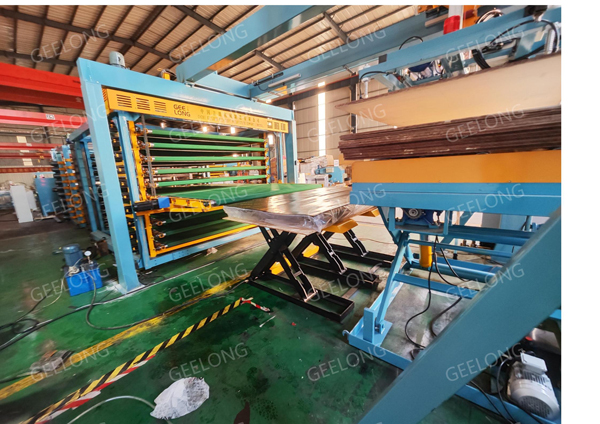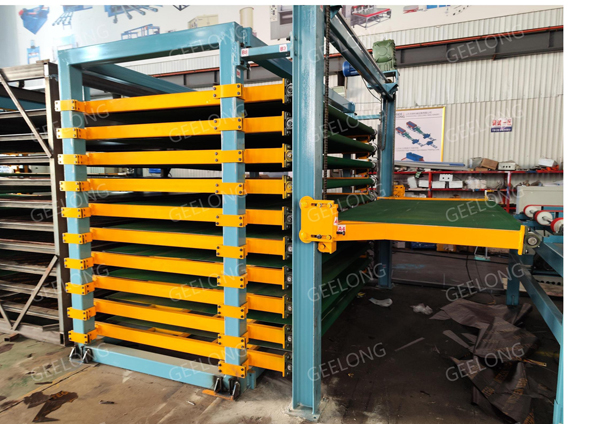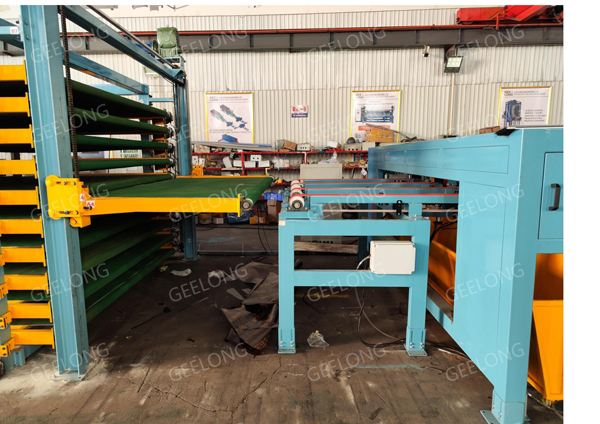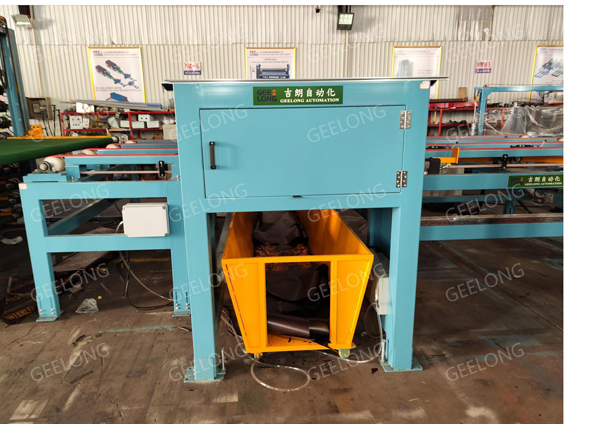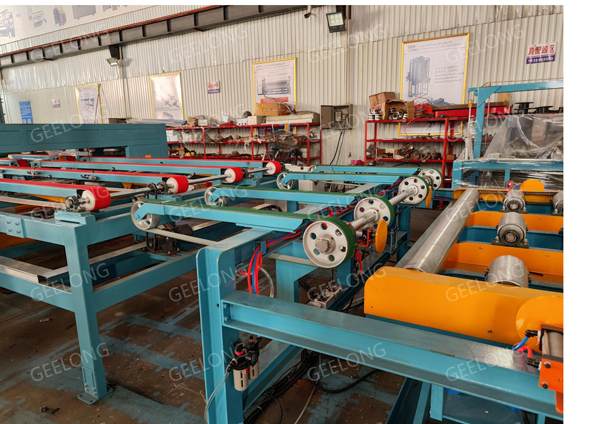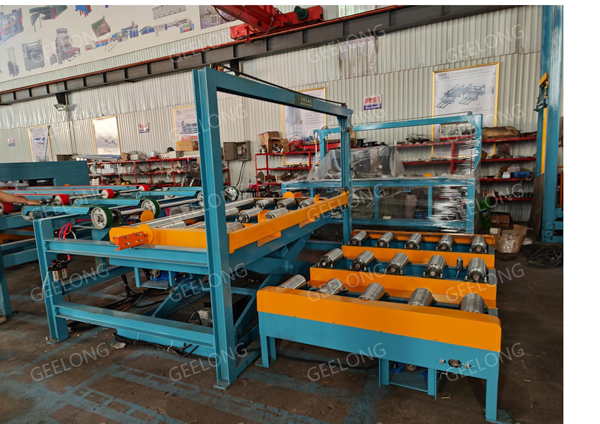 Finished product of this line as below: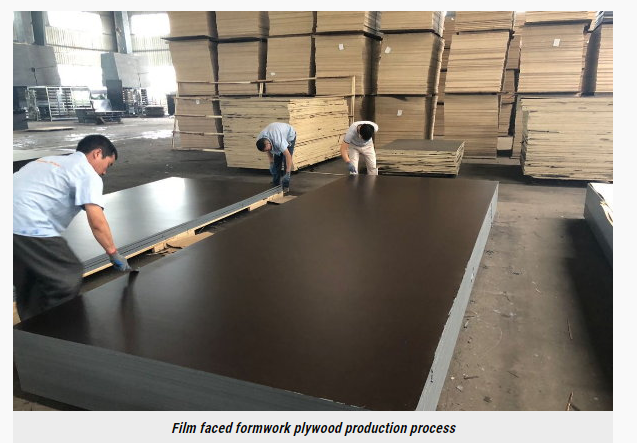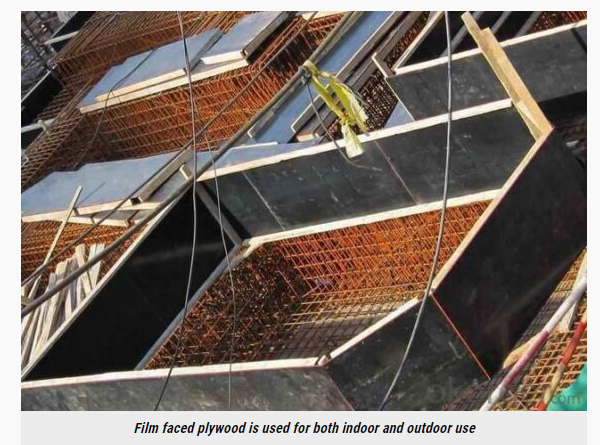 Working video of this semi-automatic film faced plywood hot press machine as below:

Working video of this automatic film faced plywood hot press machine as below:

process video one

process video two

process video three